2023 GDUSA Inhouse Design Awards
GDUSA's American Inhouse Design Awards™ is the original and premier showcase for outstanding work by inhouse graphic designers and related creative professionals. It is a unique opportunity for inhouse designers at corporations, non-profits, institutions, universities, government, associations, media companies and other organizations to be recognized by managers, colleagues and the community for their creativity, for the special challenges they face, and for the full value they bring to the table. The year 2023 marks our 60th anniversary of organizing competitions for and with the creative community.
Sponsored by Robert Half
Dream Jobs. Top Talent. All In One Place.
As the world's first and largest specialized talent solutions firm, Robert Half connects top graphic designers and other creative and marketing professionals with leading companies. Looking for your next role or project? We help skilled designers and creatives find great opportunities that match their skills, interests, and work style. Looking to hire on a contract or permanent basis? We have design professionals with the creative vision you need to implement key projects – onsite or remote. We are proud to be named to the Fortune® Most Admired Companies™ and Most Innovative Companies lists and a Forbes' Best Employer for Diversity.
Contact us to learn how we can help you to find skilled talent or your next career move.
CATEGORIES FOR ENTRY
1.  Annual + Corporate Reports
2.  Announcements + Invitations
3.  Advertising + Ad Campaigns
4.  Books
5.  Branding + Identity Programs
6.  Brochures + Collateral
7.  Catalogs
8.  Direct Mail + Direct Response
9. Email Marketing
10. Infographics
11. Integrated Marketing Campaigns
12. Letterhead + Stationery
13. Logos + Symbols
14. Motion (TV, Film, Video, Animation)
15. Newsletters
16. Packaging
17. P-O-P + Displays
18. Posters
19. Presentations
20. Publications
21. Public + Community Service
22. Sales Promotion + Sales Kits
23. Self Promotion (Inhouse Capabilities)
24. Signs + Environmental Graphics
25. Social Media
26. Surface + Vehicle Graphics
27. Website + Microsite Design
28. Feature Category: D/E/I Communications
29. Other
HOW TO ENTER
Entries may be submitted by any company or individual involved in the creation or production or distribution of the work. Entries must have been created or produced or published anytime in 2022 and/or 2023.
SPECIAL NOTE TO ENTRANTS
Now in our 60th year, GDUSA competitions have grown so large that we have engaged a specialized firm respected and renowned for awards entry processing —  SUBMITTABLE — to help us simplify, upgrade and modernize how we accept and process your entries. Thus, our 'back office' procedures have changed slightly from past years and decades. GDUSA will, of course, continue to handle judging and other graphic design and content-related activities.
Step 1: PAY FOR YOUR ENTRIES
You will pay for your entries on OUR website first before going to Submittable to fill out your entry forms and upload your files. You can pay online via Credit Card or Paypal by using the payment links below. After you pay, you'll be redirected back to this page for Step 2 (see below).
ENTRY FEES
$90 …. 1 Entry
$160… 2 Entries
$190… 3 Entries
$220… 4 Entries
$250… 5 Entries
$280… 6-9 Entries
$300… 10-25 Entries
Please select the number of pieces you intend to enter for payment on the button/menu below. Multiple entries that are part of a series or campaign my be submitted as one entry. Past winners should select from the 2nd button/menu to receive their 20% discount.
---
Standard Entry:
---
Past Winners' Entry:
---
Special Promo Code Entry:
---
Step 2: SUBMIT YOUR ENTRIES
All entries must be submitted online through GDUSA's portal on Submittable. Create your free Submittable account using the Click Here To SUBMIT button just below.  If you do NOT have a Submittable Account, click on SIGN UP to quickly and easily create an account. If you already have a Submittable account, simply log in at Sign In. (IMPORTANT: the initial Submittable page may say 'Welcome Back' whether or not you already have an account but if you do not simply click on the SIGN UP option.)
Fill in ONE entry form for EACH project you are submitting.  You may fill out as many entry forms as you paid for above. You can access more forms by clicking on the link at the bottom of the entry form OR refreshing the page OR returning to this landing page and clicking the Submit button again.
When asked to upload your files, we MUCH PREFER  300 dpi Photoshop jpegs or tiff files BUT we will also accept PDFs.  Images should be a minimum of 5 inches wide or 5 inches high. You may upload 1 to 5 images to support each entry OR one composite image for each entry that includes the highlights.  If you are entering video or motion, also include 1 to 5 screen captures or jpegs OR one composite image for each entry that includes the highlights.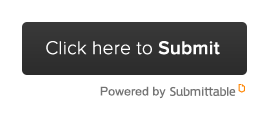 MAILING ADDRESS & QUESTIONS

Graphic Design USA/Awards
89 Fifth Avenue, Suite 901
New York NY 10003
It is not necessary to mail in your entries if you submit them online.
ANY QUESTIONS … Email: awards@gdusa.com
---
RIGHTS & PERMISSIONS
Winning entrants grant Graphic Design USA the right to reproduce the winning pieces in the GDUSA Inhouse Awards Annual in print, digital, web and mobile editions, and in any and all materials and media produced for promotional purposes by Graphic Design USA and Robert Half.
---