GRAPHICS | BRANDING | PACKAGING | MARKETING
For more than six decades, GDUSA has organized design competitions that spotlight and recognize areas of growth and opportunity for graphic designers. This perfectly describes the legal Cannabis marketplace writ large – marijuana, CBD, Hemp, and the like. This burgeoning industry needs a serious dose of professional graphic design and production to elevate brands, differentiate products, disseminate information, create safe and appealing packaging, and help purveyors build efficient distribution, strong businesses, and a responsible business model. GDUSA's American Cannabis Graphics Awards™ focuses on the positive role that advertising, design, and marketing can play.
1.  Advertising
2.  Branding + Logos
3.  Packaging + P-O-P
4.  Online Design (Websites, Social, Email)
5. Print Design (Brochures, Collateral, Pubs)
6. Video, TV, Animation
7. Integrated Marketing Campaigns
8. Other
ENTRY GUIDELINES | DEADLINE SEPT 8
HOW TO ENTER
Entries may be submitted by any company or individual involved in the creation or production or distribution of the work. Entries must have been created or produced or published anytime between January 1, 2021 and August 31, 2023.
SPECIAL NOTE TO ENTRANTS
Now in our 60th year, GDUSA competitions have grown so large that we have engaged a specialized firm respected and renowned for awards entry processing —  SUBMITTABLE — to help us simplify, upgrade and modernize how we accept and process your entries. Thus, our 'back office' procedures have changed slightly from past years and decades. GDUSA will, of course, continue to handle judging and other graphic design and content-related activities.
Step 1: PAY FOR YOUR ENTRIES
You will pay for your entries on OUR website first before going to Submittable to fill out your entry forms and upload your files. You can pay online via Credit Card or Paypal by using the payment links below. After you pay, you'll be redirected back to this page for Step 2 (see below).
ENTRY FEES
$90 …. 1 Entry
$160… 2 Entries
$210… 3 Entries
$240… 4 Entries
$250… 5 Entries
$280… 6-9 Entries
$300… 10+ Entries
Please select the number of pieces you intend to enter for payment on the button/menu below. Multiple entries that are part of a series or campaign my be submitted as one entry. Past winners should select from the 2nd button/menu to receive their 20% discount.
Multiple pieces considered to be part of a campaign or program or series, e.g, an ad or marketing campaign, branding program, or poster series may be submitted as one entry.
If you are a previous winner of any GDUSA contest, you are eligible for a discount:
PAST WINNER FEES DISCOUNT
$72 …. 1 Entry
$128… 2 Entries
$152… 3 Entries
$192… 4 Entries
$200… 5 Entries
$224… 6-9 Entries
$240… 10+ Entries
---
STANDARD ENTRY
PAST WINNERS ENTRY
Step 2: SUBMIT YOUR ENTRIES
All entries must be submitted online through GDUSA's portal on Submittable. Create your free Submittable account using the Click Here To SUBMIT button just below.  If you do NOT have a Submittable Account, click on SIGN UP to quickly and easily create an account. If you already have a Submittable account, log in at Sign In.
Fill in ONE entry form for EACH project you are submitting. You may fill out as many entry forms as you paid for above. You can access more forms by clicking on the link at the bottom of the entry form OR refreshing the page OR returning to this landing page and clicking the Submit button again.
When asked to upload your files, we MUCH PREFER  300 dpi Photoshop jpegs or tiff files BUT we will also accept PDFs. Images should be a minimum of 5 inches wide or 5 inches high. You may upload 1 to 5 images to support each entry OR one composite image of highlights for each entry. If you are entering video or motion, include 1 to 5 screen captures or jpegs OR a composite image of each entry that includes the highlights.
If you are new to Submittable, click here to set up your account. If you already have an account with Submittable, please use the button below to continue.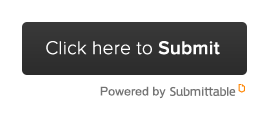 MAILING ADDRESS & QUESTIONS

Graphic Design USA/Awards
89 Fifth Avenue, Ste. 901
New York, NY 10003
Any questions… Email: awards@gdusa.com
RIGHTS & PERMISSIONS
Winning entrants grant Graphic Design USA the right to reproduce the winning pieces in the GDUSA American Cannabis Graphics™ showcase. Select winning entries may also appear on gdusa.com and in any and all materials and media produced for related promotional purposes.