2023 American Graphic Design Awards™
The American Graphic Design Awards™ is our flagship contest open to every­one in the community: design firms and studios, ad and creative agencies, inhouse departments,  freelancers, students and more. It honors outstanding work of all kinds — end-of-year best-of-year — in print, packaging, p-o-p, internet, interactive, video and more. This is our 60th Anniversary.
BILLERUD provides paper and packaging materials that challenge conventional packaging for a sustainable future. Company officials state: "We are a global leader in superior paper and packaging materials made from virgin fibers, and we're passionately committed to sustainability, quality and customer value. We serve customers in more than 100 countries with nine facilities in Sweden, USA and Finland and around 5,800 employees in over 13 countries. Billerud is listed on the Nasdaq Stockholm. In the United States, Billerud operates out of a regional head office in Miamisburg OH, two mills in Michigan's Upper Peninsula and numerous distribution centers. We are a leading supplier of high-quality graphic and label papers, packaging materials, and market pulp. At Billerud, we build brands and business results for our customers."
With A 'Designing For Good' Category Inspired by Robert Half
ROBERT HALF is the sponsor of our "Designing For Good" feature category. This category, introduced last year, encompasses graphic communications that advance positive social and environmental action and social justice impact; promote diversity, equity and inclusion; and aim to make communities and the world a better place for people and nature. Each entry in this category is FREE, courtesy of Robert Half. It is especially appropriate that Robert Half has inspired and supported this initiative. As the world's first and largest specialized talent solutions firm, Robert Half connects opportunities at great companies with highly skilled job seekers. The company fosters a corporate culture where all people can connect, grow and thrive, and is deeply committed to advancing inclusion and diversity in the workplace and the community. For more information, including job-hunting services, candidate portfolios, visit roberthalf.com
Categories For Entry
1.  Annual + Corporate Reports
2.  Announcements + Invitations
3.  Advertising + Ad Campaigns
4.  Books
5.  Branding + Identity Programs
6.  Brochures + Collateral
7.  Catalogs
8.  Direct Mail + Email Marketing
9.  Infographics
10. Integrated Marketing Campaigns
11. Letterhead + Stationery
12. Logos + Symbols
13. Motion (TV, Film, Video, Animation)
14. Packaging
15. P-O-P + Displays
16. Posters
17. Presentations
18. Publications + Newsletters
19. Public + Community Service
20. Sales Promotion + Sales Kits
21. Self Promotion (Inhouse Capabilities)
22. Signs + Environmental Graphics
23. Social Media
24. Student Work
25. Surface + Vehicle Graphics
26. Website + Microsite Design
27. Feature Category: Designing For Good
28. Other
How To Enter | Deadline Oct 20
Entries may be submitted by any company or individual involved in the creation or production or distribution of the work. Entries must have been created or produced or published anytime in 2022 and/or 2023.
Special Note To Entrants
Now in our 60th year, GDUSA competitions have grown so large that we have engaged a specialized firm respected and renowned for awards entry processing —  SUBMITTABLE — to help us simplify, upgrade and modernize how we accept and process your entries. Thus, our 'back office' procedures have changed slightly from past years and decades. In this new process, there are two steps: STEP 1 is payment on our website as in the past and STEP 2 is a digital entry system via Submittable. GDUSA will, of course, continue to handle judging, design and content-related activities. Any questions, feel free to contact us at … awards@gdusa.com
Step 1: Pay For Your Entries
You will pay for your entries on OUR website first before going to Submittable to fill out your entry forms and upload your files. You can pay online via Credit Card or Paypal by using the payment links below. After you pay, you'll be redirected back to this page for Step 2 (see below).
Entry Fees
$90 … 1 Entry
$160… 2 Entries
$210… 3 Entries
$240… 4 Entries
$250… 5 Entries
$280… 6-9 Entries
$300… 10+ Entries
Past Winner Discount
$72 … 1 Entry
$128… 2 Entries
$168… 3 Entries
$192… 4 Entries
$200… 5 Entries
$224 … 6-9 Entries
$240… 10+ Entries
Please select the number of pieces you intend to enter for payment on the button/menu below. All entries in the 'Designing For Good' category are free. Multiple entries that are part of a series or campaign my be submitted as one entry. Past winners should select from the 2nd button/menu to receive their 20% discount.
---
STANDARD ENTRY
---
PAST WINNER ENTRY
---
Step 2: SUBMIT YOUR ENTRIES
All entries must be submitted online through GDUSA's portal on Submittable. Create your free Submittable account using the Click Here To SUBMIT button just below.  If you do NOT have a Submittable Account, click on SIGN UP to quickly and easily create an account. If you already have a Submittable account, simply log in at Sign In. (IMPORTANT: the initial Submittable page may say 'Welcome Back' whether or not you already have an account but if you do not simply click on the SIGN UP option.)
Fill in ONE entry form for EACH project you are submitting.  You may fill out as many entry forms as you paid for above. You can access more forms by clicking on the link at the bottom of the entry form OR refreshing the page OR returning to this landing page and clicking the Submit button again.
When asked to upload your files, we MUCH PREFER  300 dpi Photoshop jpegs or tiff files BUT we will also accept PDFs.  Images should be a minimum of 5 inches wide or 5 inches high. You may upload 1 to 5 images to support each entry OR one composite image for each entry that includes the highlights.  If you are entering video or motion, also include 1 to 5 screen captures or jpegs OR one composite image for each entry that includes the highlights.
If you are new to Submittable, click HERE to set up a quick and easy account. If you already have an account with Submittable, please use the button below to continue.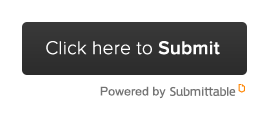 MAILING ADDRESS & QUESTIONS

Graphic Design USA/GDUSA
re: Awards Department
89 Fifth Avenue, Suite 901
New York NY 10003
It is not necessary to mail in your entries if you submit them online.
ANY QUESTIONS? Email: awards@gdusa.com
---
RIGHTS & PERMISSIONS
Winning entrants grant Graphic Design USA the right to reproduce the winning pieces in the GDUSA Graphic Design Awards Annual in print, digital, web and mobile editions, and in any and all materials and media produced for promotional purposes by Graphic Design USA and Robert Half.